There are different types of judge in Scotland, sitting in different courts. Judges sitting in the Supreme Courts are appointed as Senators of the College of Justice. The supreme civil court is the Court of Session and the supreme criminal court is the High Court of Justiciary. See the Titles page for explanations of court titles.
Sheriffs and summary sheriffs sit in Scotland's sheriff courts and deal with the vast majority of civil and criminal cases. There are 6 different court areas known as sheriffdoms, and a sheriff principal sits as the administrative head of each. The map below shows the courts located in each area.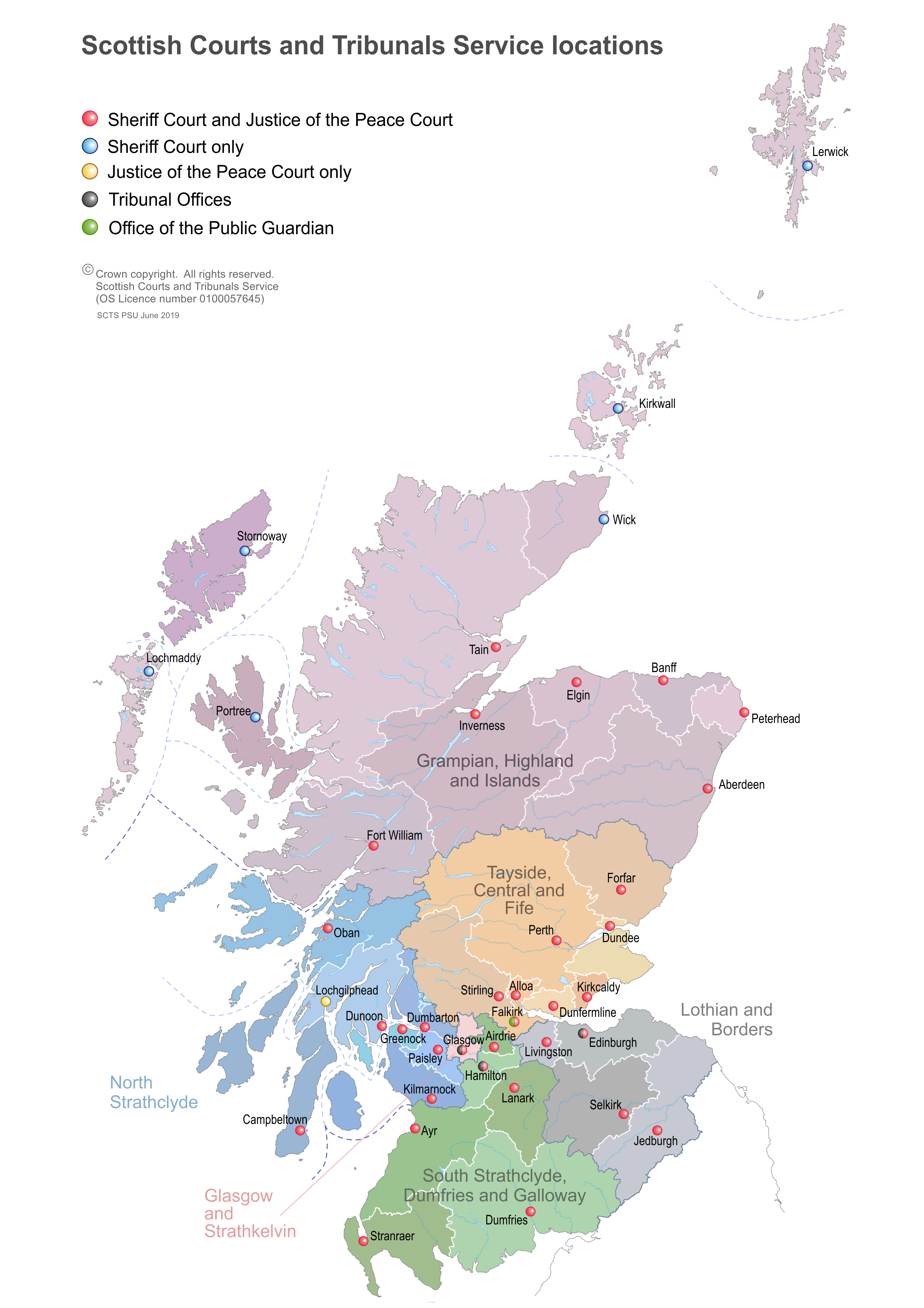 Read more about the role of a judge.
Advocates, solicitor-advocates, and solicitors can be appointed to sit as part-time sheriffs to ensure that court business runs effectively during busy periods, or when permanent sheriffs are undertaking judicial training.

The justice of the peace courts deal with less serious criminal offences. Lay justices sit with a legally qualified advisor, who provides advice on law and procedure.
Other judicial office holders include the chairman of the Scottish Land Court. This Court deals with cases relating to property held under crofting law or agricultural tenancies.
Tribunal chamber presidents and members preside over tribunal hearings. Tribunals are less formal than courts and act to safeguard people's rights.